The Halisi Business Seminar was a resounding success! Our expert speakers shared their knowledge on sales strategy and fundraising experience.
Our Founder Tolani Thomas-Allinson shared insights on how to build resilience and develop effective growth strategies.
The engagement from the attendees were truly inspiring. It was heartening to witness the passion and dedication of all who joined us, both in person and online.
One of the highlights of the event was the investor-readiness panel, where esteemed speakers Olubunmi Omonubi, Azeez Badru, Muyiwa Faulkner, and Boluwatife Olojo shared their expertise on what it takes to become investor-ready and attract financing opportunities. Their insights provided invaluable guidance to aspiring entrepreneurs seeking funding for their ventures.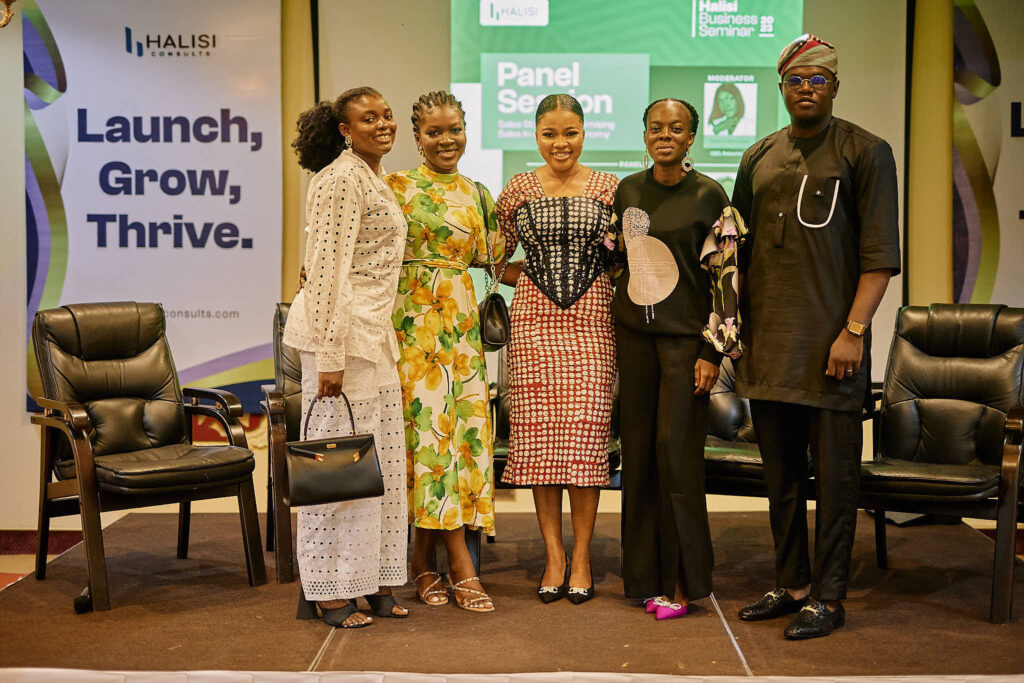 Another highlight at the seminar was the sales panel, where industry experts delved into the intricacies of sales strategy and shared practical tips for success. Led by our esteemed speakers, the panel explored topics such as understanding target markets, developing a unique selling proposition, and leveraging technology to increase sales and reach new customers.
Throughout the seminar, attendees gained a wealth of information and left with a renewed sense of confidence in their businesses. From understanding target markets and developing unique selling propositions to leveraging technology for increased sales and customer reach, our speakers covered a wide range of topics essential for business success.
We would like to express our deepest gratitude to everyone who joined us, both as speakers and attendees. Your participation and commitment are the driving force behind events like the Halisi Business Seminar. We are dedicated to continuing to support your entrepreneurial journey and providing valuable resources to help you thrive in the ever-changing business landscape.
Click the link to watch the replay of the Halisi Business Seminar on our YouTube channel https://www.youtube.com/@halisiconsults Stay tuned for future events and opportunities from Halisi Consults as we remain committed to empowering entrepreneurs and businesses with the knowledge and tools they need to succeed.