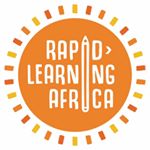 Providing Quality Service for Rapid Learning Africa
Client: Rapid Learning Africa
About: Rapid Learning Africa is an information platform for business owners and career people to get information on how to improve their businesses and enhance career progression. It is owned by Christine Thikusho, a geologist from Namibia.
Service Delivered
Rapid Learning Africa reached out to Halisi Consults to provide Business Consulting to steer the growth and increase the reach of the organization. In a series of consulting sessions, we delivered quality advice on how to boost the following and reach of the organization, with an overall objective of reaching the point where monetizing the business is achievable. Our Consulting also included content creation, as we gave the organization strategies on getting the right content. 
Outcome
Following the strategy offered by Halisi, there has been an improvement in the business fortune of Rapid Learning Africa. The organization has finally started monetizing its services, as is evident in a webinar organized a while after our session with them. The organization further went on to host a seminar: "Modern Business Talks" in Namibia.
The review of our work by the Founder of Rapid Learning Africa is below;
Before coming to Halisi, I didn't know how to strategically engage with my audience on Instagram. After she explained to me how to go about it, I have seen more engagement with my posts.
"I had the most informative experience working with Halisi consulting. They offered value above and beyond what I expected." I found the service very professional. The leading consultant Ms. Tolani Thomas was knowledgeable of the subject matter. 
The templates and worksheets they shared with me was my biggest gain. 
We invited Halisi Consults to one of our webinars and the information they shared was exceptional. Real value for money for the attendees. I look forward to working with Halisi Consults in the future.
I would definitely recommend them to other startups in my network