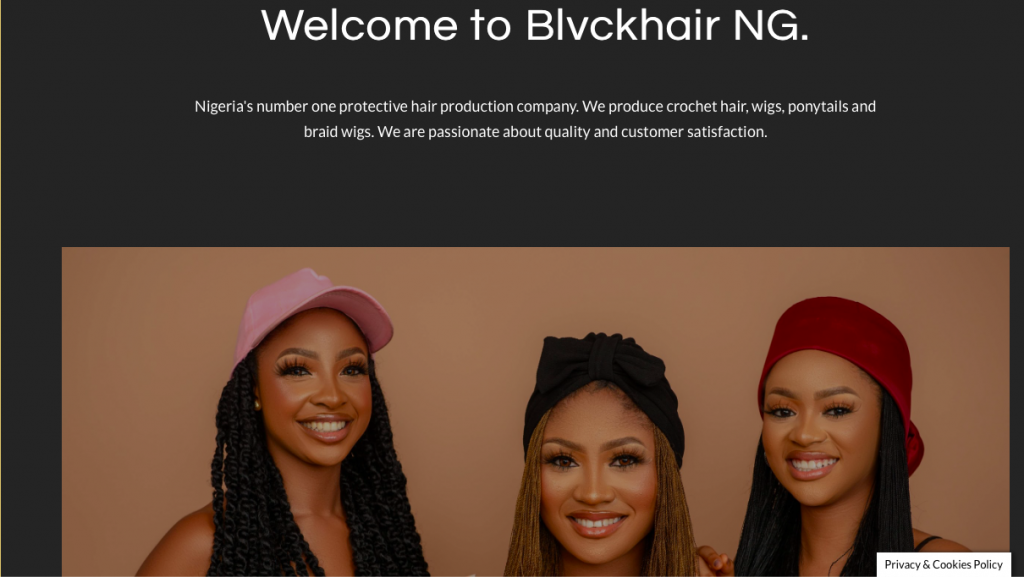 You finally have a website. Selling your products just got easier as customers can now shop with ease, without the stress of you having to attend to every single person before a sale is made.

But it doesn't end with having a website for your business.

The real work is how to consistently drive traffic (people) to your online store and convert them to customers. You've finally done all the things you can do to launch your product to the world and build your website as well but it doesn't matter how much time and effort you put into it if your product doesn't reach the right people or they end up not shopping from your website.

This is a real issue, especially for Nigerian entrepreneurs. Because of this, we got together with Adeseun Mallami, a successful entrepreneur in Nigeria. She is the founder of Blvck Hair Ng, a crotchet hair production company.

We had a consultation session with her, using the strategies we offered, Blvck Hair Ng has experienced positive turnaround and improvement. The organization further went on to launch a new product line – the surban wigs, which has gotten the brand global clients.

Adeseun Mallami has been successful with getting people to shop on her website.

She granted us an interview and here's what she has to say about getting people to buy from her website

What is one thing that has helped you in this entrepreneurship space?
Originality

How do you differentiate your brand from other hair brands?
Apart from the fact that protective style is a bit of a niche business especially the crochet in which I focus on, my product designs are unique and different from the regular crochet hairs because we produce and design our products ourselves.
How do you create value for your target audience?
We focus on creating easy hairstyles that save time, that are also trendy, affordable and durable. The major strength of our product is the weakness of other similar products.

How do you drive traffic to your online store and get Nigerians to actually shop from your online store?

I majorly use ads on social media platforms ( Facebook and Instagram). I've also started using Pinterest , google my business and we are also working on taking better advantage of SEO.

Most Nigerians don't like to shop via websites even though it's faster and easier, so we majorly use discounts to make them shop . General sales discounts , product launch discounts, coupon codes etc.

How do you keep referrals coming ?
We leverage on building a solid relationship with our tribe. They sometimes help to promote the business and refer their people. Also working with influencers is also a major way to get referrals. I'm also working on perfecting a good referral incentive program .
What has helped you retain customers?
Ensuring customer satisfaction by making sure our product quality meets expectations i.e what was ordered is the same as what was delivered .
We obtain customer feedback and provide hair care tips.
We also practise good customer communication via email marketing and our social media platforms. We also reward our existing customers by randomly giving them discounts and other incentives.
What's your advice to aspiring entrepreneurs?
People get so many messages daily. You have to give them a compelling reason to tune in and listen to your message.
To be in business , you have to provide useful and interesting content that is relevant so people want to listen.

Also know that you can't do it alone,
Seek for help selectively when you need to and be eager to learn more.
Did this help you? Kindly let us know.
Would you like us to work with you on a monthly basis to increase sales in your business? Send us an email at hello@halisiconsults.com to find out more about our business development retainer.