Finally! A Proven System to Building a Sustainable Startup Company.
We'll transform your startup into a highly sustainable company that can aquire customers, increase profit and dominate your industry.
Dear Business Owner,
We understand that running a successful startup company is not the easiest job in the world. 
It is not one of the easier jobs either.
From creating a perfect launch strategy to working on a no-brainer pitch deck that leaves your investors pleading for a stake in your startup.
Here's a fun fact, 
"About 90% of startup fails" – Failory. (on a second thought, it's not funny) 
Nobody wants their startup to be just another number in the world of statistics.
Here's another fun fact, (this is the last one, I promise)
"Failure is most common for startups during years two through Five." (crazyy right???)
This is just an indication that scaling through the first year doesn't always guarantee success.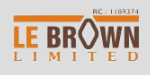 Take the next step and put your startup on Steroids
Our Business Consulting and advisory services are provided by seasoned experts whose goal is to make sure your startup is armed with the necessary weapons needed to survive the harsh business environment.
Some of the Business advisory services are;
Don't take our word for it?
"Working with Halisi was fulfilling and answered a lot of questions I had about my business and personal brand, she helped me understand the demographics of my potential clients and constantly put myself out there. Working with Halisi validated my business ideas and helped me position my brand better. I would tell anyone considering her services to go for it"